Adam Gibbs is a voice actor well known for his role as Shinichi Izumi in Parasyte and Kuki Urie in Tokyo Ghoul:re. The characters he's known for playing are either "jerks with hearts of gold" or "deadpan snarkers."
And he has worked with the Sentai Filmworks and Funimation in anime, (and he has a passion for theater). Gibbs is a Houston based actor who is also an avid woodworker, cook, and instrumentalist. He also enjoys being a private acting coach and a teaching artist. 
Sunshine City Scare is a horror convention on May 13-14 in St. Petersburg, Florida at the Coliseum and surrounding areas. And the new convention will broaden the definition of a traditional horror con by going beyond movie horror and adding anime horror, video game horror, and a very special guest. 
In honor of Gibbs making an appearance at Sunshine City Scare, here are 8 of our favorite characters he voices.
Favorite Character #2:
Kuki Urie from Tokyo Ghoul:re
Urei is an Associate Special Class Ghoul Investigator and squad leader to his Quinx squad. Urie likes to portray himself as level headed. He always appears to take work very seriously.
"That's right. Back then, what I really resented was my own powerless self. My tiny little self. And my tiny little heart. Too small to hold all that emotion, so it had to shift the blame onto someone else. But now, I'm grown. I've come for you. I'll hold it all."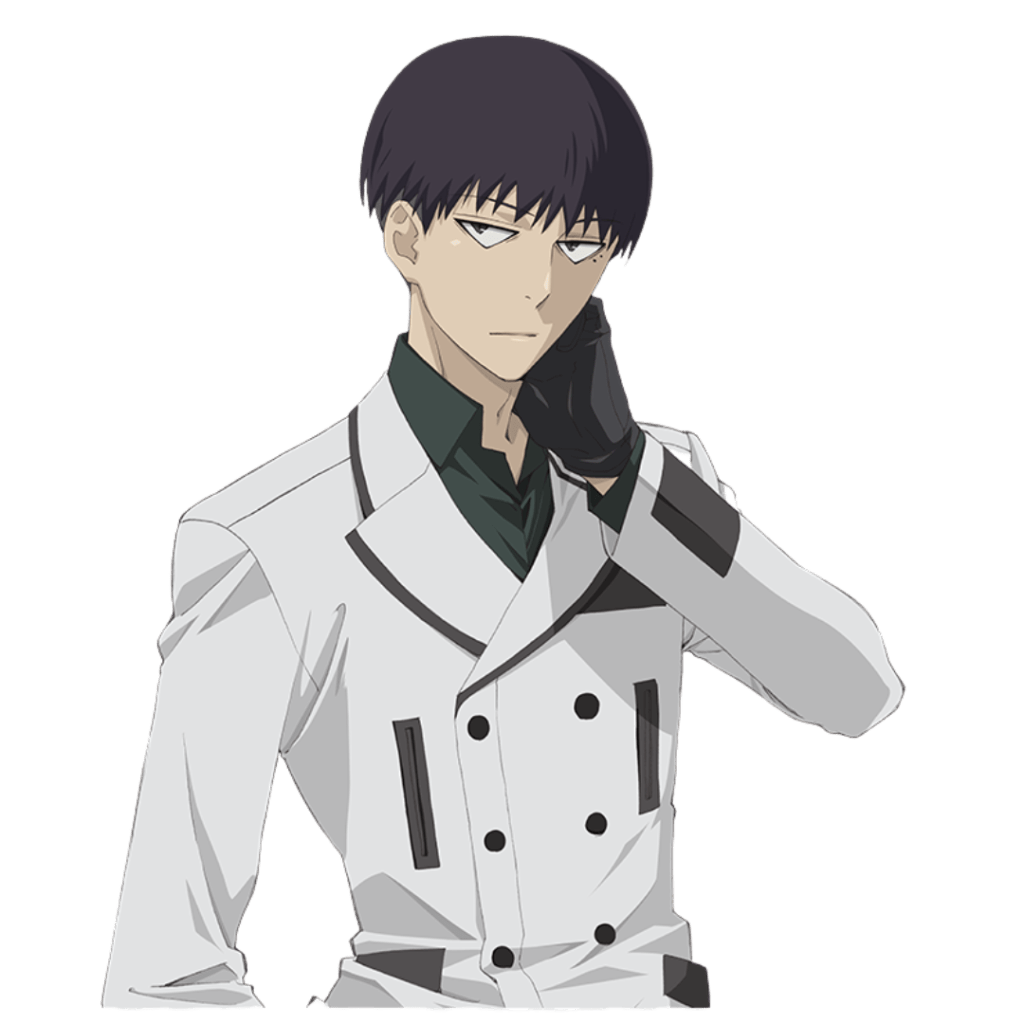 Favorite Character #3:
Hiroomi Nase from Beyond the Boundary
Hiroomi is one of the main characters in Beyond the Boundary and is a Spirit World Warrior. his abilities manifest through the scarf which is why he is always cold.
"If you keep trying to reason with yourself instead of listening to your feelings, you'll never be able to feel true happiness."

Favorite Character #4:
Hyakkimaru from Dororo
Hyakkimaru is a traveling ronin, searching for his missing body parts that were stolen from him by demons at birth. As he travels, he must defeat the demons with his body parts, once they are defeated, his body parts will grow back.
Watch the opening theme from Dororo here.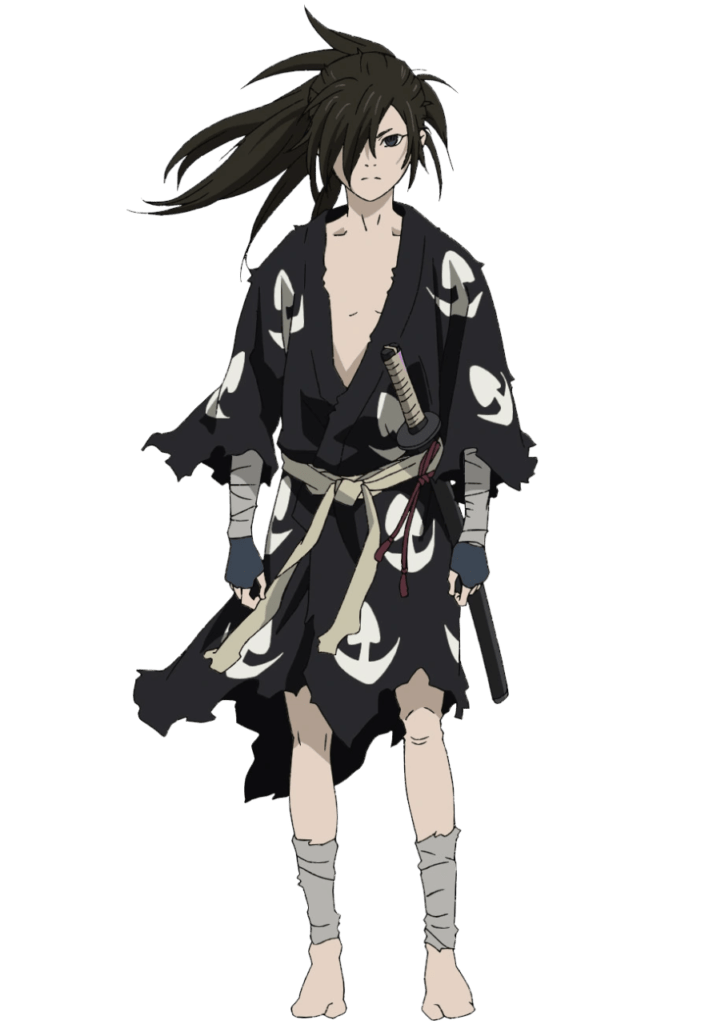 Favorite Character #5:
Koshi Sugawara from Haikyuu
Sugawara Koshi (Suga) is a third year student at Kursuno High School. He plays on the volleyball team as a setter.
"If we go for what's somewhat safe here, it'll mean we never changed."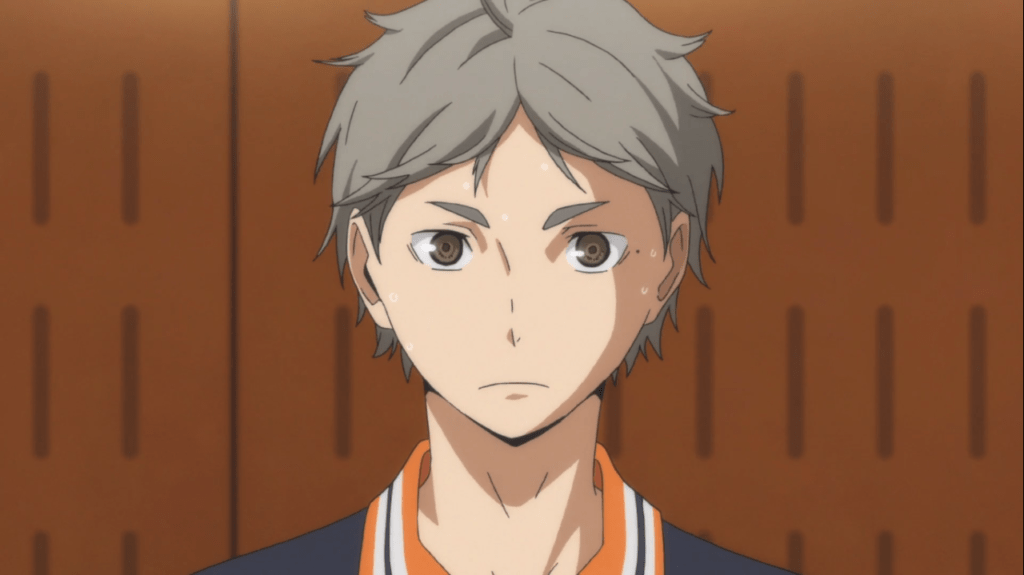 Favorite Character #6:
 Phoenix Ikki from Saint Seiya
Pheonix Ikki is a bronze saint of Phoenix. He first appears as an antagonist in the series before he later becomes a powerful ally. Though Ikki is considered a bronze saint his power level is above most silver saints.
Watch the voice lines of the Phoenix Ikki Valir Skin from Mobile Legends here.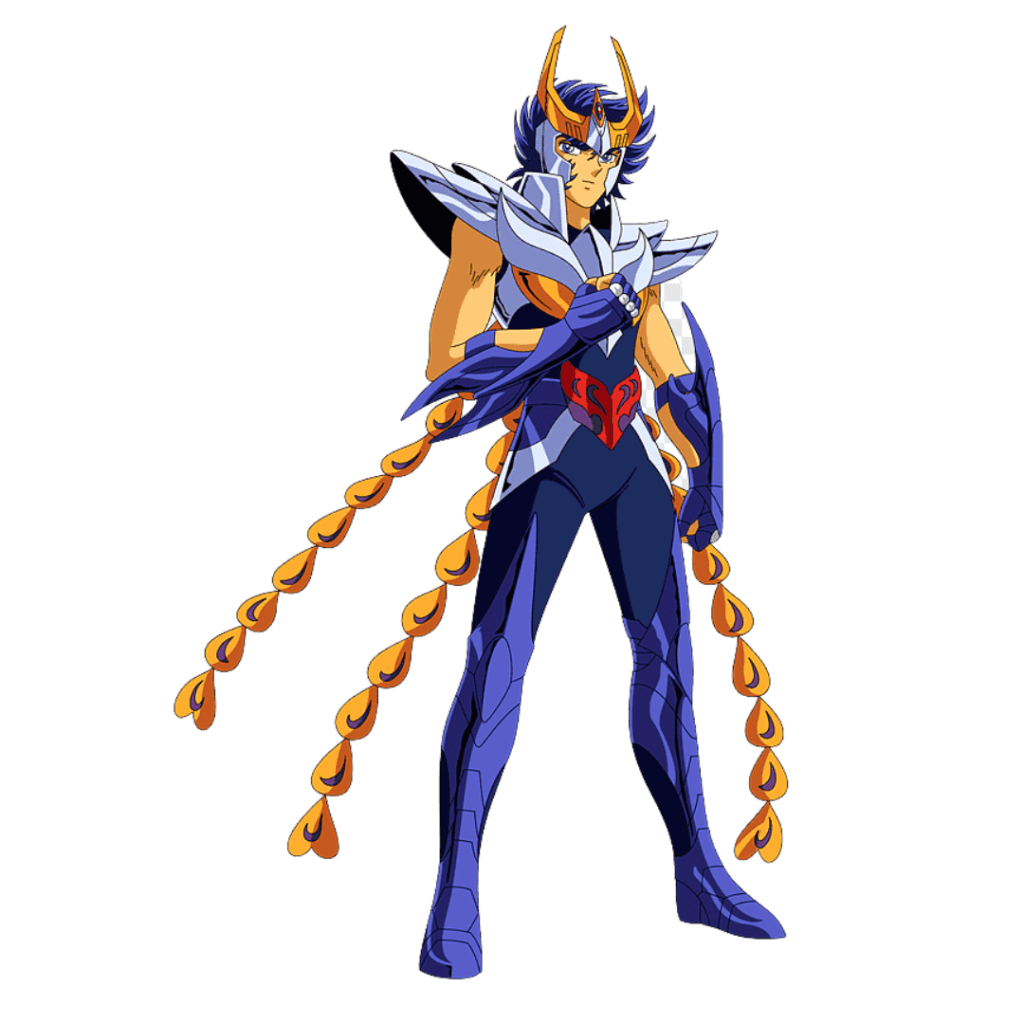 Favorite Character #7:
Uramichi Omota from Life Lessons with Uramichi Oniison
Uramichi is the exercise leader and host in the educational show Together With Maman. When in front of the children at work, he tries to make sure he seems optimistic and cheerful, despite the fact that he is gloomy in real life.
"It's precisely because nothing good happens that I need to at least smile."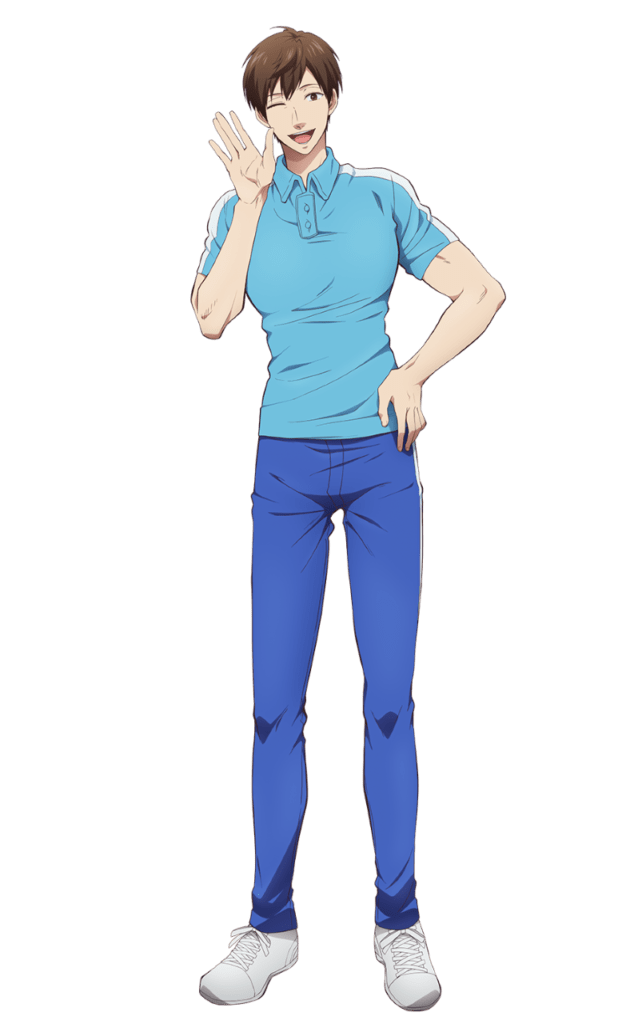 Favorite Character #8:
Ryota Suzui from Kakegurui
Ryota is the protagonist of Kakegurui. Ryota is an average teen boy in all aspects. He is intelligent however, and is easily able to understand the gambles happening in front of him almost immediately
Watch this video where Ryota and Yumeko meet for the first time.

Anime horror characters at Sunshine City Scare
4 voice actors who portray the following characters will be at Sunshine City Scare:
Denji from Chainsaw Man
Pochita from Chainsaw Man
Future Devil from Chainsaw Man
Enmu from Demon Slayer
Kuki Urie from Tokyo Ghoul:Re
Gabi Braun from Attack on Titan
Furlan Church from Attack on Titan: No Regrets
Jazz from Welcome to Demon School! Iruma-kun
Celestia Ludenburg from Dangonronpa: the Animation
Shinichi Izumi from Parasyte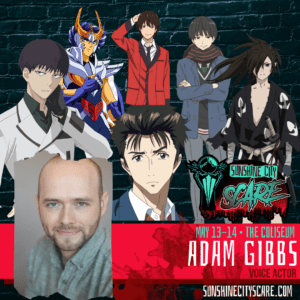 Anime horror maid cafe
How will a cute and adorable maid cafe transform into scary and creepy? Miria Maid Cafe, Orlando's only stand-along maid cafe, will add horror to everything they do at Sunshine City Scare from desserts and games to dancing and performances. And the group, which will be at the con both days, will also be performing on the main stage.
video game horror subgenre
The video game horror subgenre at Sunshine City Scare brings big-time characters from big video games through big-name voice actors. It's gonna be big! Characters from video games and shows based on video games include: 
Claire Redfield from Resident Evil 2
Alessa from Silent Hill
Little Sister from Bio Shock 2
Celestia Ludenburg from Dangonronpa: the Animation
horror in movies & tv subgenre
Sunshine City Scare celebrates horror in movies & TV with 2 live-action actors who have played roles in major horror movies.
First is actor Jodelle Ferland who is most known for her portrayals of children in horror movies like Alessa in Silent Hill, Patience Buckner from Cabin in the Woods, Emily from Dark Matter, and Aggie from ParaNorman  (and some may remember her as the innocent child turned vampire Bree from Twilight).
Second is Casper Van Dien who is widely known for his roles is cult classics like Tim Burton's horror flick Sleepy Hollow and the sci-fi/action/horror movie Starship Troopers as well as several vampire movies including Modern Vampires and Vampire 3000. 
Monster High creator Garrett Sander is making his first convention trip to Florida at Sunshine City Scare 2023! And in a huge announcement, Sander will be signing Monster High dolls FOR FREE at Sunshine City Scare both days. Attendees can bring their own Monster High dolls, or purchase the dolls from a choice of several vendors that will be stocked up. 
Sunshine City Scare 2023 is sponsored by Florida Comic Cons, a news site that covers comic, anime, sci-fi, horror, and pop culture conventions; and Florida Cosplay Digital Magazine, a free monthly magazine that spotlights cosplay throughout the state from features and interviews to photos from recent conventions; and Anime St. Pete, which is on Sept. 30-Oct. 1 at the historic Coliseum in beautiful St. Petersburg.