Attack on Titan 101
Florida Comic Cons, a news site that covers conventions and cosplayers, recently posted a blog titled "Attack on Titan 101" that gives you the basic info on the popular show. And below is a preview of the blog, which goes into the manga and tells you why Attack on Titan falls into the category of anime horror.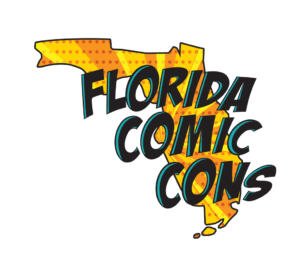 Learn more about anime horror
if you're not familiar with anime horror, check out Florida Comic Cons blog "Anime Horror 101: Exploring the Emerging Subgenre."
The news site defines anime horror as an anime show with significant amounts of any of the following: Blood, gore, murder, supernatural activity, body horror, and other such disturbing content that arouses fear. Read their blog  to learn why anime horror is legit horror.
Gabi Braun and Furlan Church will be at Sunshine City Scare
And Sunshine City Scare features voice actors Lindsay Seidel, who voices the character Gabi Braun in Attack on Titan; and Ryan Colt Levy who voices Furlan Church from Attack on Titan: No Regret. You can follow Sunshine City Scare on Instagram and Facebook.
Anime horror characters at Sunshine City Scare
4 voice actors who portray the following characters will be at Sunshine City Scare:
Denji from Chainsaw Man
Pochita from Chainsaw Man
Future Devil from Chainsaw Man
Enmu from Demon Slayer
Kuki Urie from Tokyo Ghoul:Re
Gabi Braun from Attack on Titan
Furlan Church from Attack on Titan: No Regrets
Jazz from Welcome to Demon School! Iruma-kun
Celestia Ludenburg from Dangonronpa: the Animation
Shinichi Izumi from Parasyte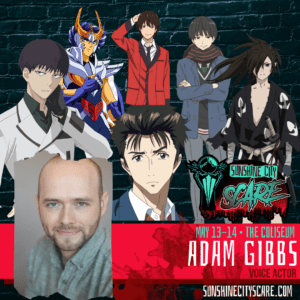 Anime Horror maid cafe
How will a cute and adorable maid cafe transform into scary and creepy? Miria Maid Cafe, Orlando's only stand-along maid cafe, will add horror to everything they do at Sunshine City Scare from desserts and games to dancing and performances. And the group, which will be at the con both days, will also be performing on the main stage.
Sunshine City Scare 2023 is sponsored by Florida Comic Cons, a news site that covers comic, anime, sci-fi, horror, and pop culture conventions; and Florida Cosplay Digital Magazine, a free monthly magazine that spotlights cosplay throughout the state from features and interviews to photos from recent conventions; and Anime St. Pete, which is on Sept. 30-Oct. 1 at the historic Coliseum in beautiful St. Petersburg.