Lindsay Seidel is a voice actor most known for Pochita in Chainsaw Man and Eto from Tokyo Ghoul. She has voiced characters in more than 100 anime shows for Funimation. Additional anime voice acting work includes shows like Nejire in My Hero Academia, Celestia Ludenberg in Dangonronpa: The Animation, and Nagisa in Assassination Classroom. 
She began her acting career at age 10 as the voice in audio textbooks used to teach English to Japanese children. And later as an adult she was named "Voice Actress of the Year" in 2015 by 'Behind the Voice Actors.'
Sunshine City Scare is a new breed of horror convention on May 13-14 in St. Petersburg, Florida at the Coliseum and surrounding areas. The new convention features anime horror and video game horror as well as horror in movies and a very special guest! Tickets are $30 for single day and $50 for weekend pass. Buy tickets here.
In honor of Seidel making an appearance at Sunshine City Scare, here are 8 of our favorite characters that she voices.
Favorite Character #1: 
Pochita from Chainsaw Man
Pochita is a chainsaw devil because he represents the fear of chainsaws. Pochita wants nothing more than to see Denji's dreams come true.
"I've always… loved listening to you talk about your dreams. This is a contract. I'll give you my heart. In exchange… show me your dreams."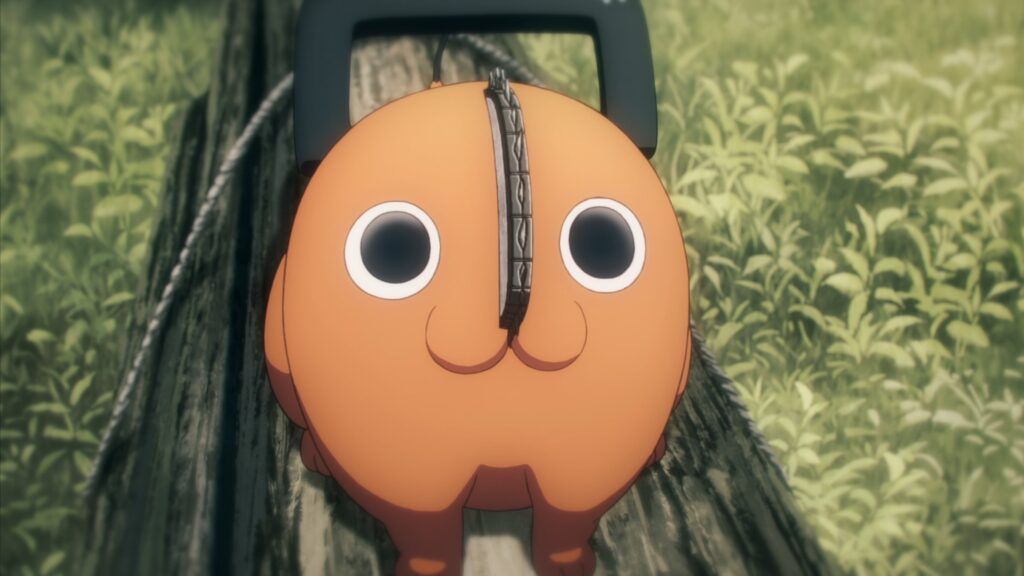 Favorite Character #2: 
Eto from Tokyo Ghoul
Eto is the founder of the Aoriri tree. She has a dream to create a world where ghouls are no longer persecuted, and she has no qualms about who she has to kill to get it done. 
Watch this video of Eto and Ken Kaneki.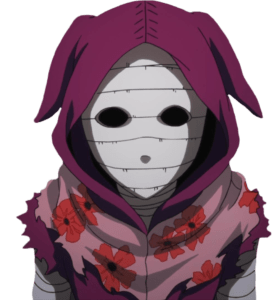 Favorite Character #3: 
Gabi Braun from Attack on Titan
Gabi is a warrior cadet that is in line to inherit the armored titan. She's also shown to have great determination and bravery, but this can make her seem overbearing to others.
"There Weren't Any Devils On This Island. No. Just Humans. I Finally Understand How Reiner Feels. All These People We'd Never Even Met Before, We Just Decided They Were Devils."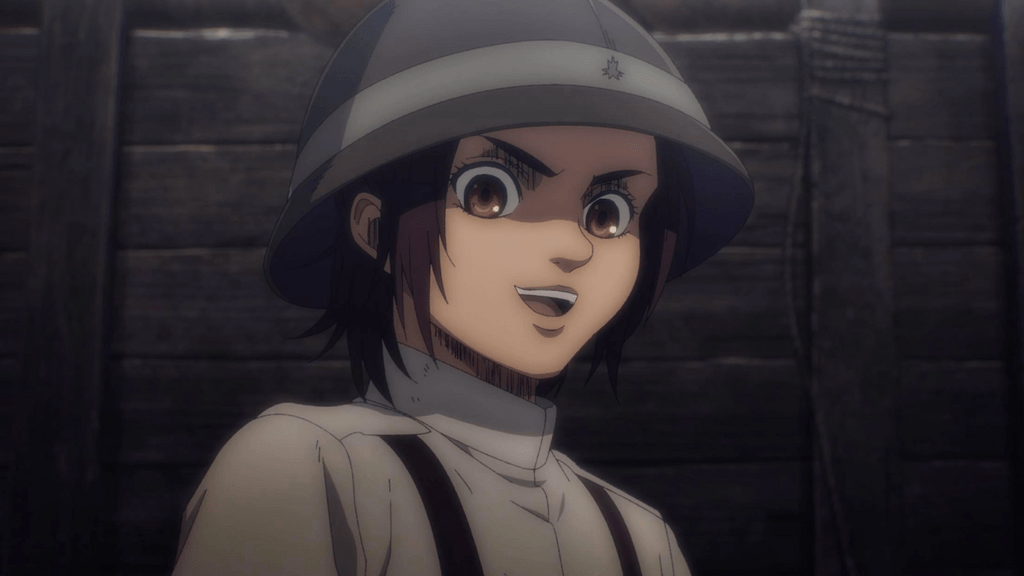 Favorite Character #4: 
Nagisa from Assassination Classroom
Nagisa has a natural talent for assassination due to his ability to completely control his bloodlust.He's incredibly observant and finds a drive for himself in trying to understand Korosensei.
"Examined from another angle, your faults and weaknesses can be weapons."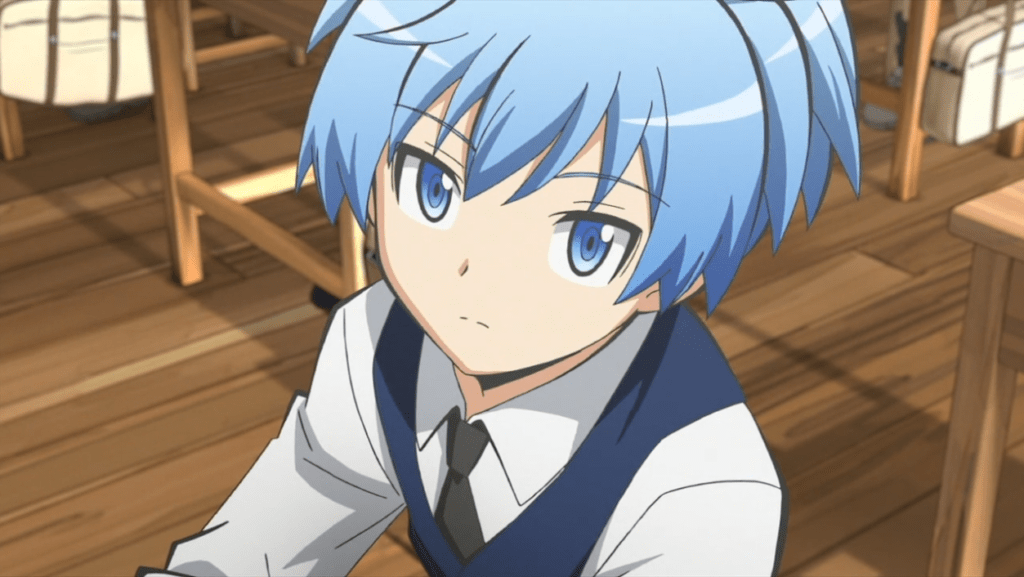 Favorite Character #5: 
Celestia Ludenburg from Dangonronpa: the Animation
Celestia (or Celeste) is a student at Hope's Peak Academy as the Ultimate Gambler. She was thrust into the Killing Game as part of 16 students chosen to be trapped in the school and forced to kill each other.
"A lack of adaptability…is a lack of survivability. Survival is not based on who is the strongest or the smartest. It comes down to who can adapt."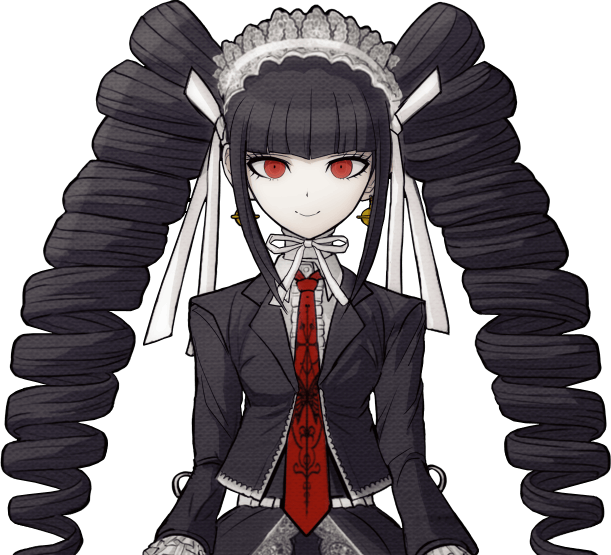 Favorite Character #6: 
Ruka Urushibara
Ruka is very sensitive and emotional. While having been born male, she likes to wear girly things and has expressed the desire to have been born female. Later in the series she changes the timeline and her birth so that she could be born female rather than male.
"I think I was meant to be a girl! For as far back as I can remember, I've always felt awkward about the way I look. I don't think it would be a problem if the parts of me you see…. You know, match the parts you can't."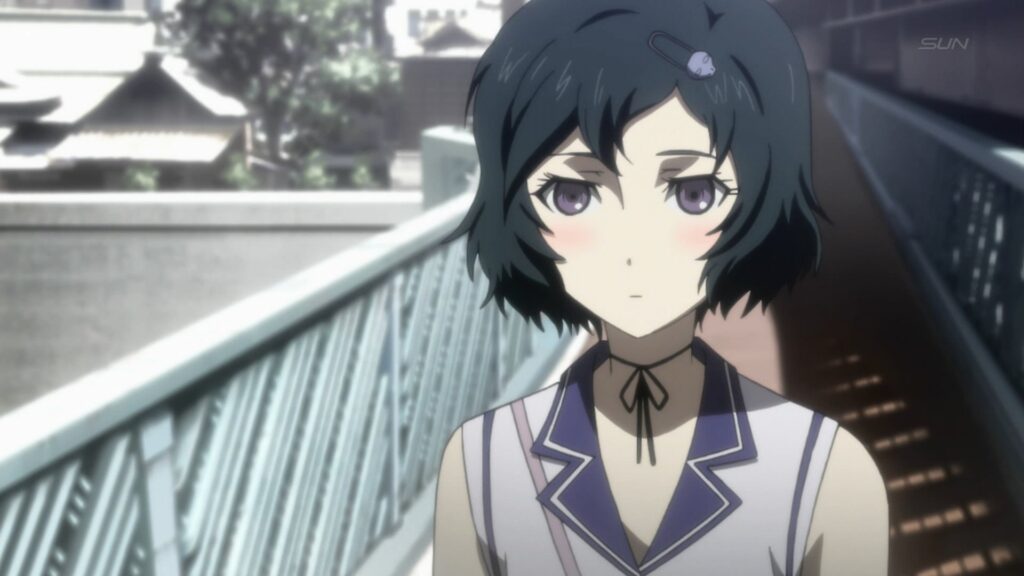 Favorite Character #7: 
Vanica from Black Clover
Vanica is a member of the Dark Triad in the Spade Kingdom. She is also the host to the Devil Megicula. She is very enthusiastic and loves to be flashy. She loves to only fight those that are in good shape and strong because anyone else might as well be trash.
"I want to get all fired up with the tough guys who manage to survive in a place like that. Humans who are weak enough to die don't interest me."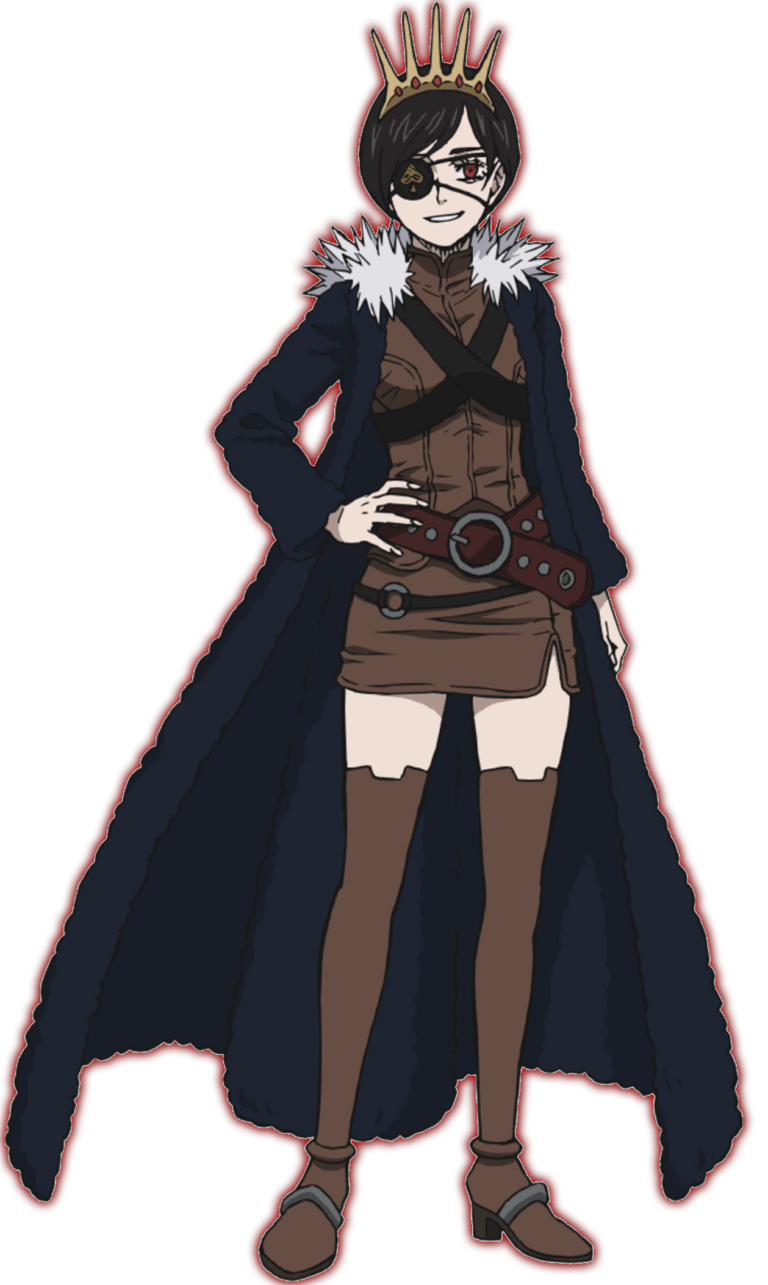 Favorite Character #8: 
Maya Fey from Ace Attorney
Maya Fey is a spirit medium in training and acts as an assistant to Phoenix Wright earlier in his career. When she acted as Wright's assistant, she would often act before thinking and would choose Wright's clients for him without consulting him.
"Oh! It's nothing strange, really! I'm a spirit medium … In training."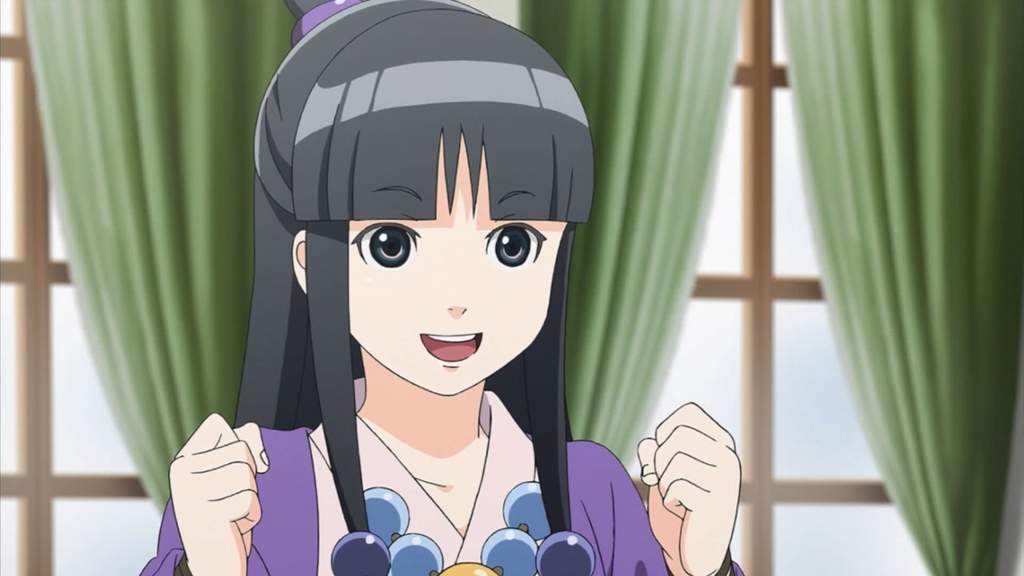 Anime horror characters at Sunshine City Scare
4 voice actors who portray the following characters will be at Sunshine City Scare:
Denji from Chainsaw Man
Pochita from Chainsaw Man
Future Devil from Chainsaw Man
Enmu from Demon Slayer
Kuki Urie from Tokyo Ghoul:Re
Gabi Braun from Attack on Titan
Furlan Church from Attack on Titan: No Regrets
Jazz from Welcome to Demon School! Iruma-kun
Celestia Ludenburg from Dangonronpa: the Animation
Shinichi Izumi from Parasyte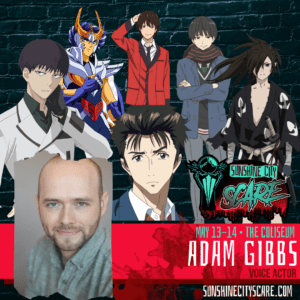 Anime horror maid cafe
How will a cute and adorable maid cafe transform into scary and creepy? Miria Maid Cafe, Orlando's only stand-along maid cafe, will add horror to everything they do at Sunshine City Scare from desserts and games to dancing and performances. And the group, which will be at the con both days, will also be performing on the main stage.
video game horror subgenre
The video game horror subgenre at Sunshine City Scare brings big-time characters from big video games through big-name voice actors. It's gonna be big! Characters from video games and shows based on video games include: 
Claire Redfield from Resident Evil 2
Alessa from Silent Hill
Little Sister from Bio Shock 2
Celestia Ludenburg from Dangonronpa: the Animation
horror in movies & tv subgenre
Sunshine City Scare celebrates horror in movies & TV with 2 live-action actors who have played roles in major horror movies.
First is actor Jodelle Ferland who is most known for her portrayals of children in horror movies like Alessa in Silent Hill, Patience Buckner from Cabin in the Woods, Emily from Dark Matter, and Aggie from ParaNorman  (and some may remember her as the innocent child turned vampire Bree from Twilight).
Second is Casper Van Dien who is widely known for his roles is cult classics like Tim Burton's horror flick Sleepy Hollow and the sci-fi/action/horror movie Starship Troopers as well as several vampire movies including Modern Vampires and Vampire 3000. 
Monster High creator Garrett Sander is making his first convention trip to Florida at Sunshine City Scare 2023! And in a huge announcement, Sander will be signing Monster High dolls FOR FREE at Sunshine City Scare both days. Attendees can bring their own Monster High dolls, or purchase the dolls from a choice of several vendors that will be stocked up. 
Sunshine City Scare 2023 is sponsored by Florida Comic Cons, a news site that covers comic, anime, sci-fi, horror, and pop culture conventions; and Florida Cosplay Digital Magazine, a free monthly magazine that spotlights cosplay throughout the state from features and interviews to photos from recent conventions; and Anime St. Pete, which is on Sept. 30-Oct. 1 at the historic Coliseum in beautiful St. Petersburg.