Panel applications are available for Sunshine City Scare, which will be May 13-14 at the historic Coliseum and surrounding area in beautiful downtown St. Petersburg. The deadline for panel applications is April 10. 
Good panels are a vital part of a great convention. And it's even better when the panels are relevant to con themes. So, Sunshine City Scare is seeking panel applicants who will help bring the event's subgenre's to life — anime horror, video game horror as well as horror in movies & TV.
Sunshine City Scare panels give a voice to the fandom and a forum for the experts! Panels are 45 minutes in length, and include a projector (panels in auditorium include a mic).
And there are 6 categories of panels:
In-character cosplay panels
Interactive panels
Skills panels
Discussion panels
Dance panels
Other panels.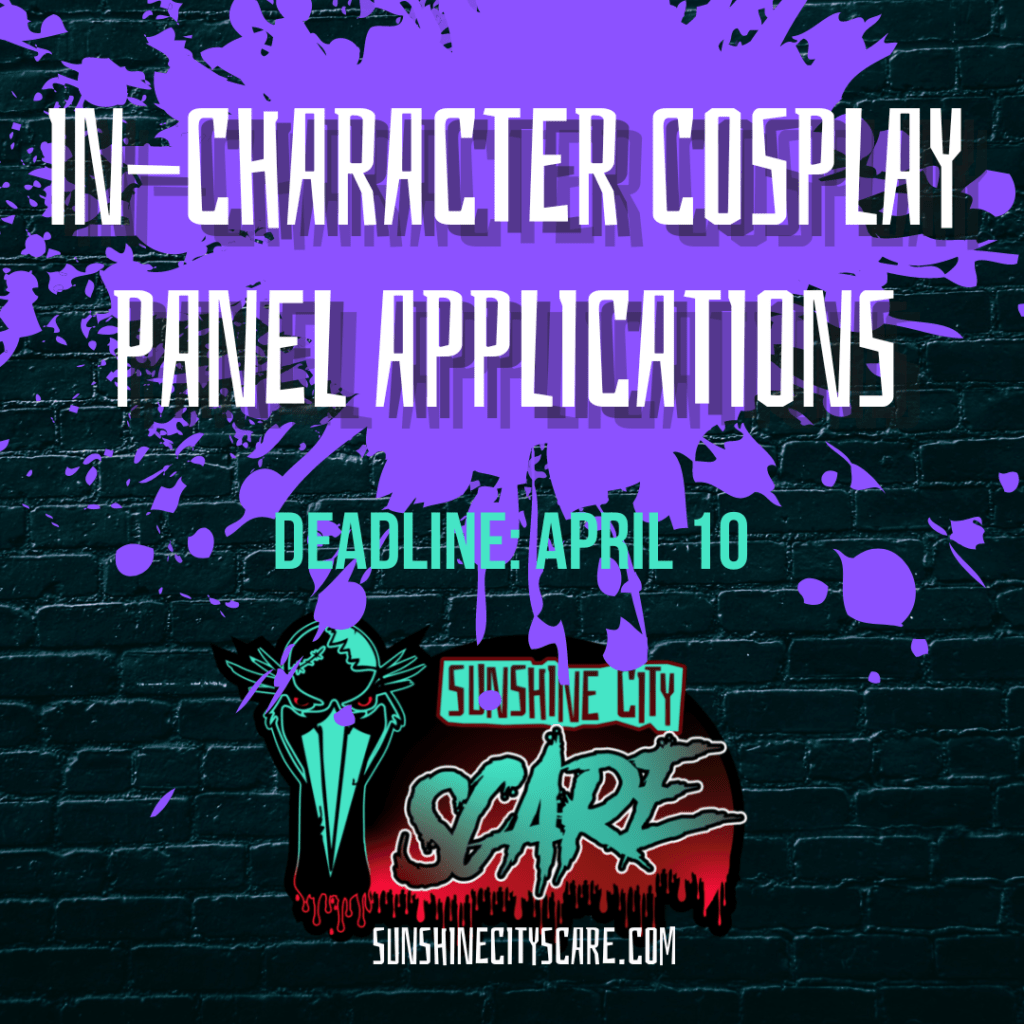 At in-character cosplay panels, your favorite characters come to life in live performances. Apply now.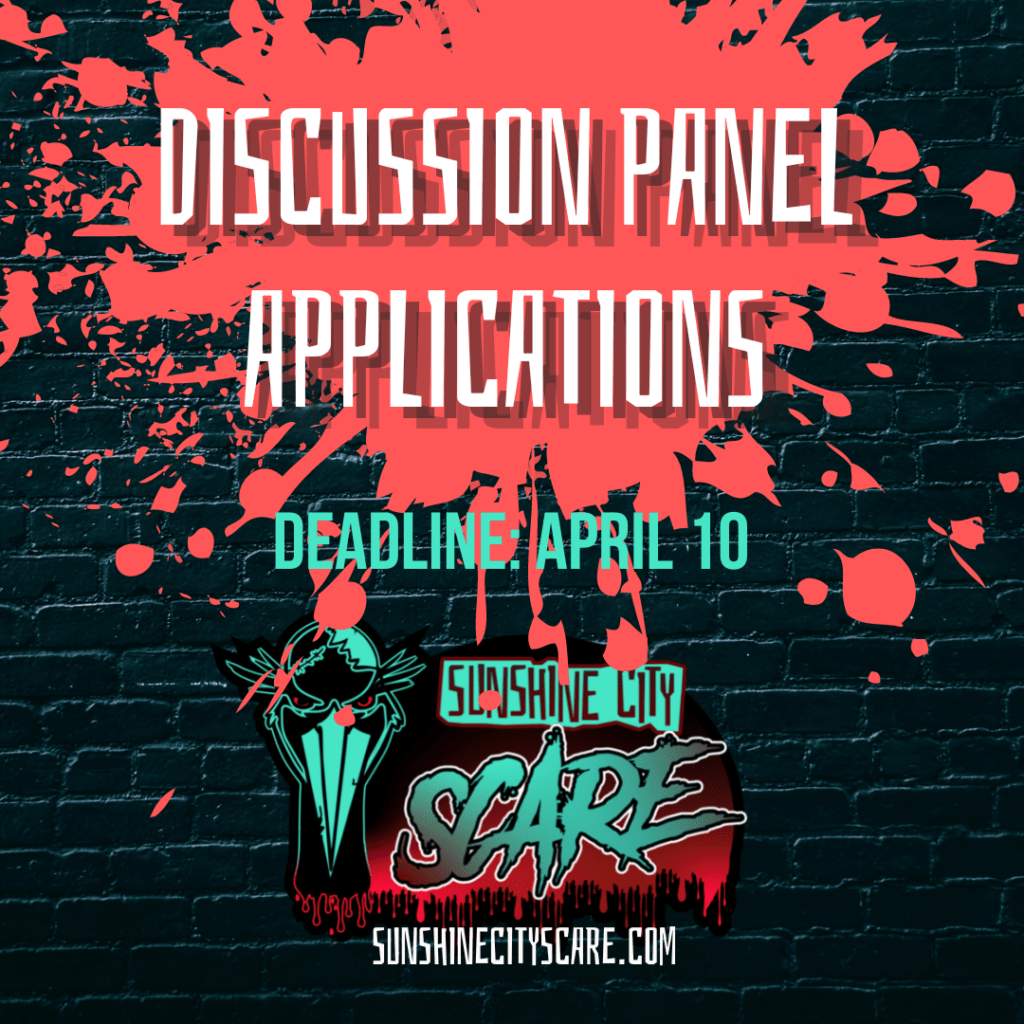 Fans participate in a facilitator-led discussion on topics only nerds and geeks can appreciate (or understand). Apply now.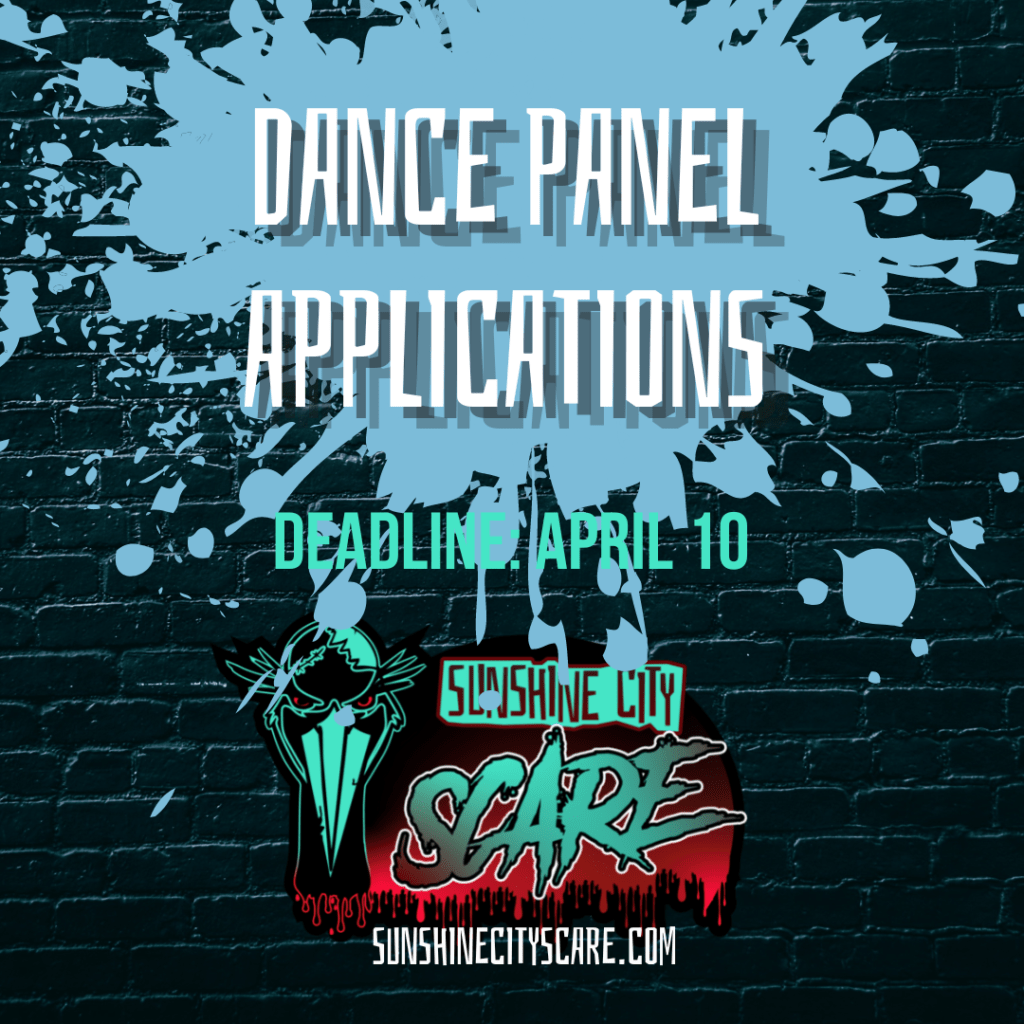 Dance panels are dedicated to idol, anime, KPOP, JPOP, vocaloid, and choreography associated with popular music groups. Apply now.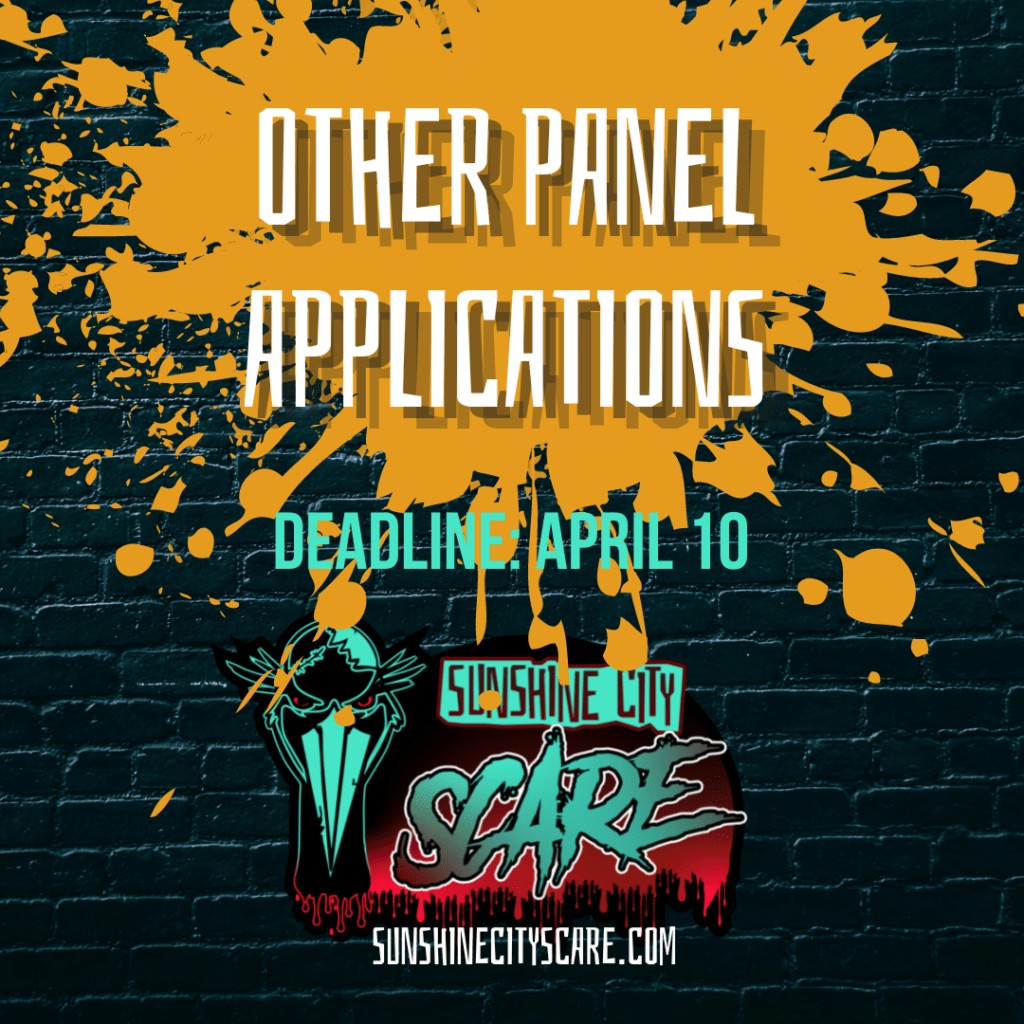 Do you have an idea for a panel that doesn't fit into our categories? Cool. Please share. We'll take a look at it. Apply now.
This first-of-its-kind horror con will also feature five contests with a total of $1,500 in cash prizes. There will be two cosplay contests (Craftsmanship on Saturday has $1,000 in cash prizes, and Runway on Sunday has really cool, fancy medals and the adoration of fans), as well as a lip sync contest, a fan art competition, and a Tiktok film festival. In all, Sunshine City Scare will feature more than 25 hours of panels and programming.
Sunshine City Scare 2023 is sponsored by Florida Comic Cons, a news site that covers comic, anime, sci-fi, horror, and pop culture conventions; and Florida Cosplay Digital Magazine, a free monthly magazine that spotlights cosplay throughout the state from features and interviews to photos from recent conventions; and Anime St. Pete, which is on Sept. 30-Oct. 1 at the historic Coliseum in beautiful St. Petersburg.